Our company has entered into a rapid growth process with ongoing investments since its establishment and has been one of the leading institutions in the Knitting Ready-to-Wear and Textile sector for more than 16 years. Founded in 2001, POLEN TEKSTİL manufactures in an established area of 11.000 m2.

AS POLEN TEKSTIL, WE PRODUCE CERTIFIED PRODUCTION WITH THE GLOBAL ORGANIC TEXTILE STANDARD (GOTS) TO OUR CUSTOMERS WHO WANT TO OFFER ORGANIC PRODUCTS TO THE END CONSUMER WITH ENVIRONMENTAL AND SOCIAL AWARENESS.

The Global Organic Textile Standard has been developed by international companies that have the competence to set standards in order to determine the globally recognizable requirements in order to guarantee the organic status of textile products with high environmental and social responsibility in the process from the harvest of the raw material to the labeling in order to ensure sufficient confidence in the consumer. Although very high criteria are set at all stages of the organic textile chain, it also demands compliance with the requirements regarding social responsibilities. www.global-standard.org

Polentekstil Better Cotton (BCI) Supplier.
What is the Better Cotton Initiative (BCI)?


The Better Cotton Initiative (BCI) is a multi-stakeholder, international initiative that aims to reduce the negative environmental and social impacts of cotton production and make the future of the sector safer by coming together and acting jointly with many different stakeholders from the producer to the retailer. It was founded in Geneva in 2009 with a mission to make global cotton production better for cotton producers, for the environment in which it grows, and for the future of the industry. Better Cotton has improved the production standard. Today, Better Cotton is produced in 5 continents and 20 countries. BCI's aim is to transform worldwide cotton production through the development of Better Cotton as a sustainable, mainstream commodity. BCI's goal for 2020 is to produce world cotton as Better Cotton licensed cotton.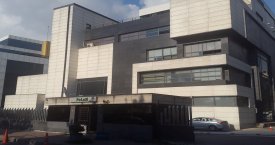 100% Export
With the increasing production capacity, Polen Textile has started to make %100 export of its production and now exports to European countries, mainly collabaretes with Italy's and United Kingdom's high level brands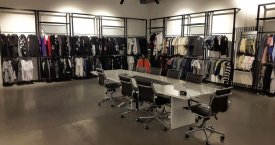 Employment
Our company, since its establishment, has been giving importance to the growth and replacement investments and has managed to maintain its position in the industry. Our company, by creating production, employment, and value in the region, contributes to our country and to the world economy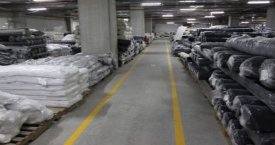 Advanced Tecnology
Our company pays attention to its continuous development, labor productivity and customer satisfaction with its 180 employees and will be happy and proud to share its experience, unlimited service and its range of product that are constanly expanding